This post is also available in: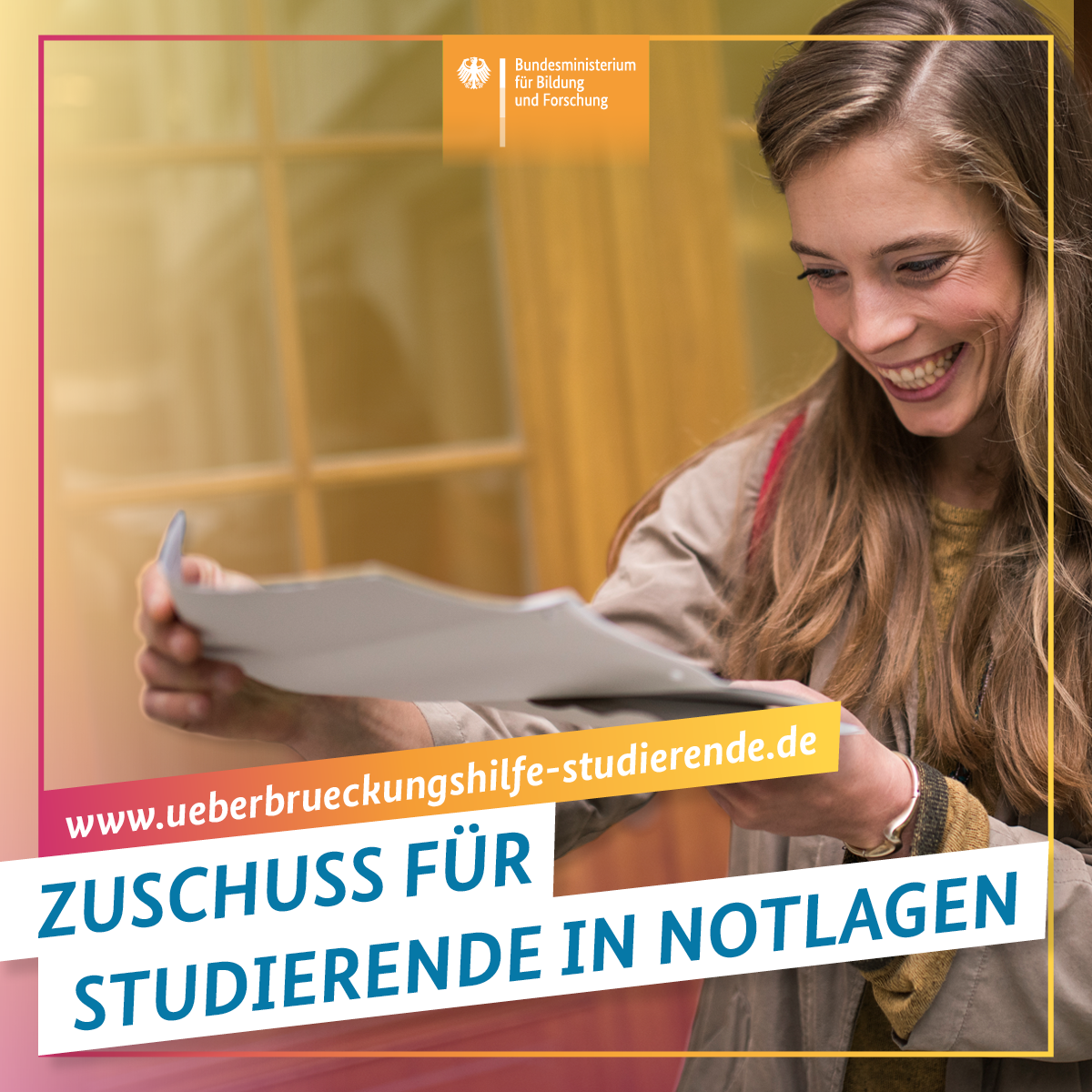 The Federal Ministry of Education and Research (BMBF) and the German Student Union (DSW) have agreed to offer bridging aid for students in pandemic emergencies throughout the summer semester of 2021 and thus to help students who are demonstrably in acute emergency due to the corona pandemic . Applications for a grant of up to 500 euros per month are still possible online.
Go to the online application and the FAQs here .
The bridging allowance can only be requested online. Please also note the following technical Hints .
There is a Tutor to disposal. Samhaa Benajiba can be reached Monday to Friday from 3:00 p.m. to 4:30 p.m. by phone (01520 2915576) and by email (hilfe@swffo.de). On Wednesdays from 1 p.m. to 3 p.m., she is available in Cottbus in the Quasimono for conversation
Also the second component of the bridging aid for students – the KfW student loan – remains interest-free for the entire year 2021.
BAföG remains the most important instrument for financing your studies. We therefore recommend that you first check possible BAföG entitlements and, if necessary, apply for BAföG before resorting to bridging aid or the KfW student loan.