This post is also available in: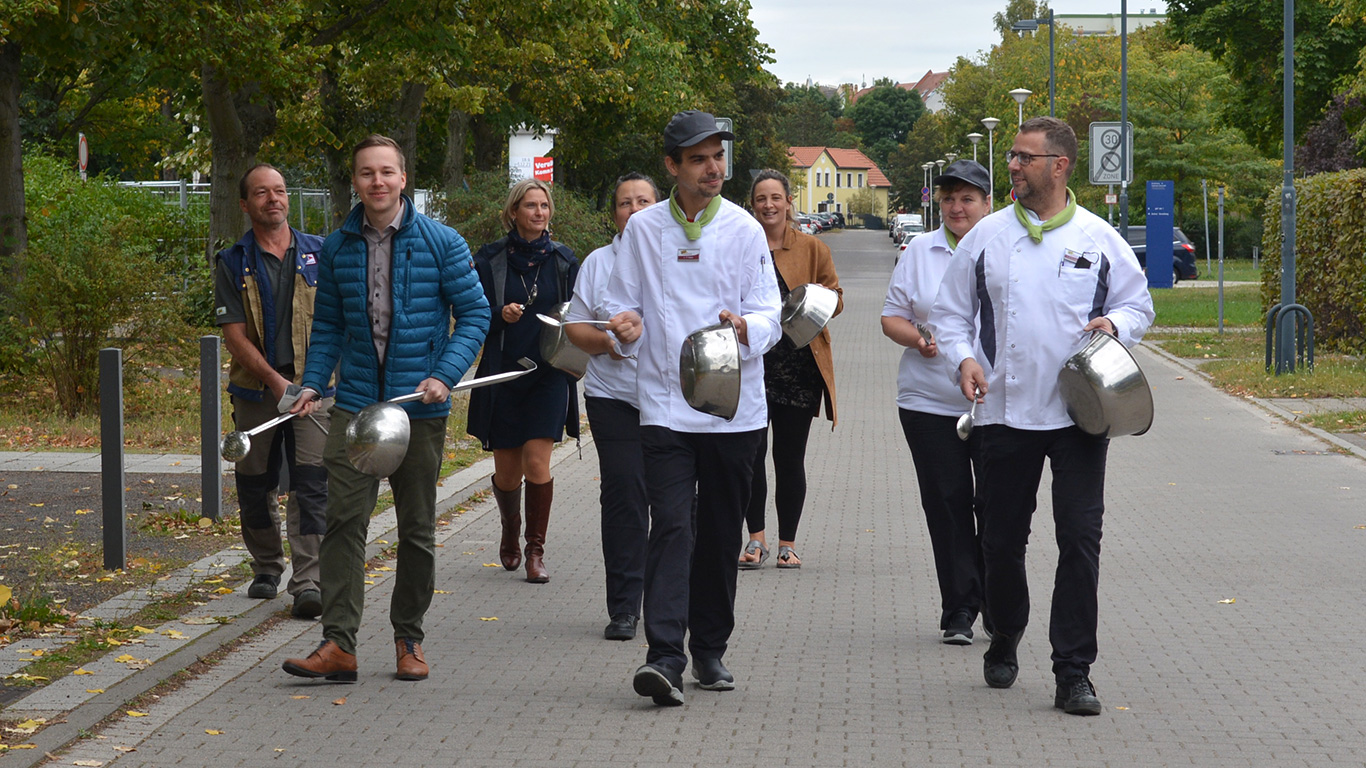 With a symbolic move from the old to the new canteen, the interim canteen was opened today on the central campus in Cottbus. This means that there is now again a full catering service from Monday to Friday from morning to evening.
The newly created building between the FMPA and the sports field will be the home for supplies on the central campus for the next two years. It is open Monday to Friday from 8 a.m. to 6 p.m. and on Friday from 8 a.m. to 3 p.m.