This post is also available in: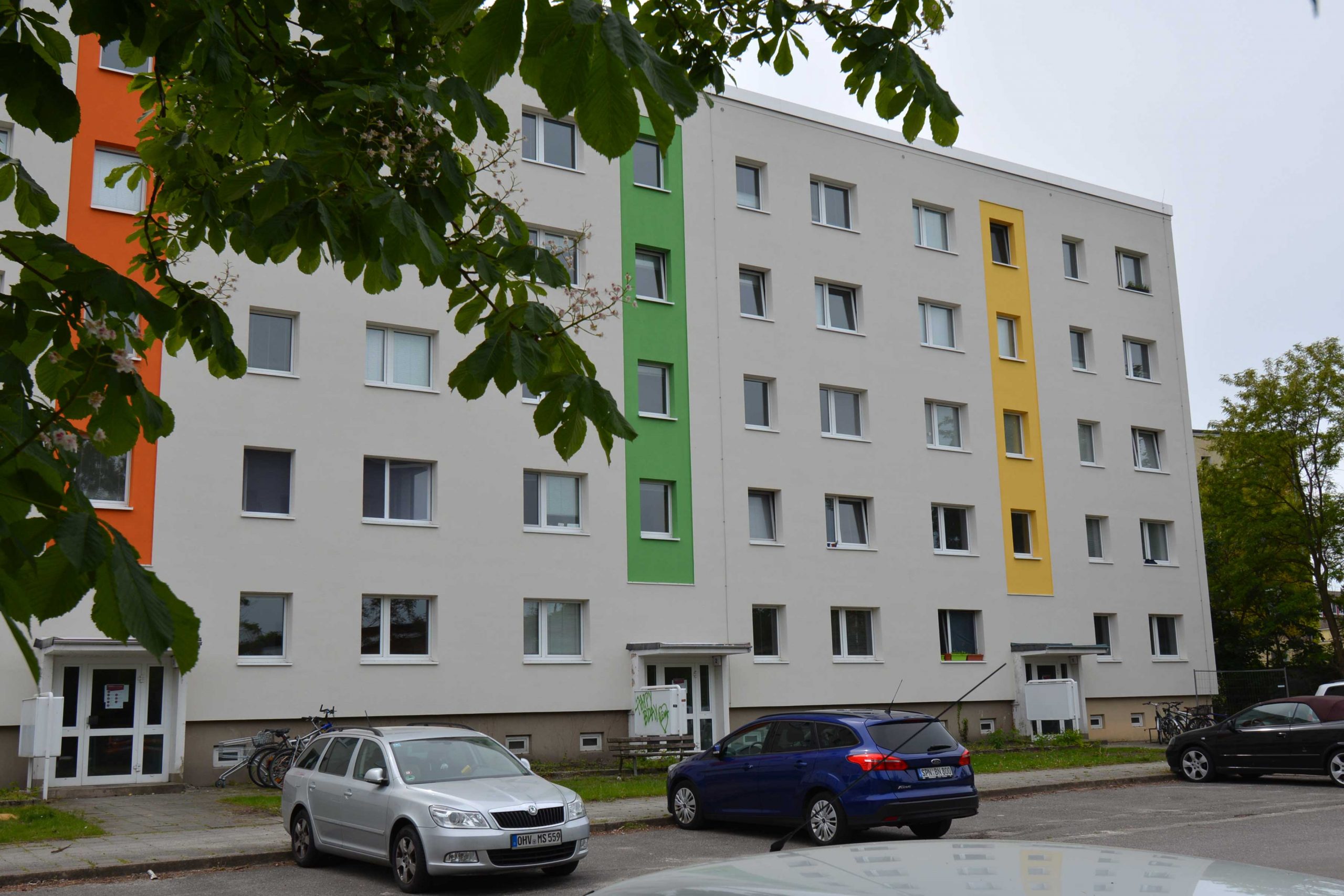 It is finished. After five years of partial renovation, the student housing complex Potsdamer Straße in Cottbus is now completely available again to the students of the BTU Cottbus-Senftenberg in its new splendor.
Since 2016, 140 rooms in 7 staircases have been brought up to date. The fire protection was upgraded in accordance with the building regulations, a line renovation was carried out, painting, electrical, flooring and carpentry work was carried out, the rooms were refurnished and the roof was newly covered. The finish was the painting of the facade and the design of the outdoor facilities.
The rooms are fully furnished and have a mini kitchen and a bathroom with shower and toilet. Some of them have a balcony. The average rental price including all additional costs is 265 euros. The new data technology installed in the house provides the prerequisites for a modern internet connection
The renovation costs total 4.275 million euros. It was financed from funds from the Studentenwerk and with the help of a grant from the State of Brandenburg in the amount of 2.28 million euros.