This post is also available in: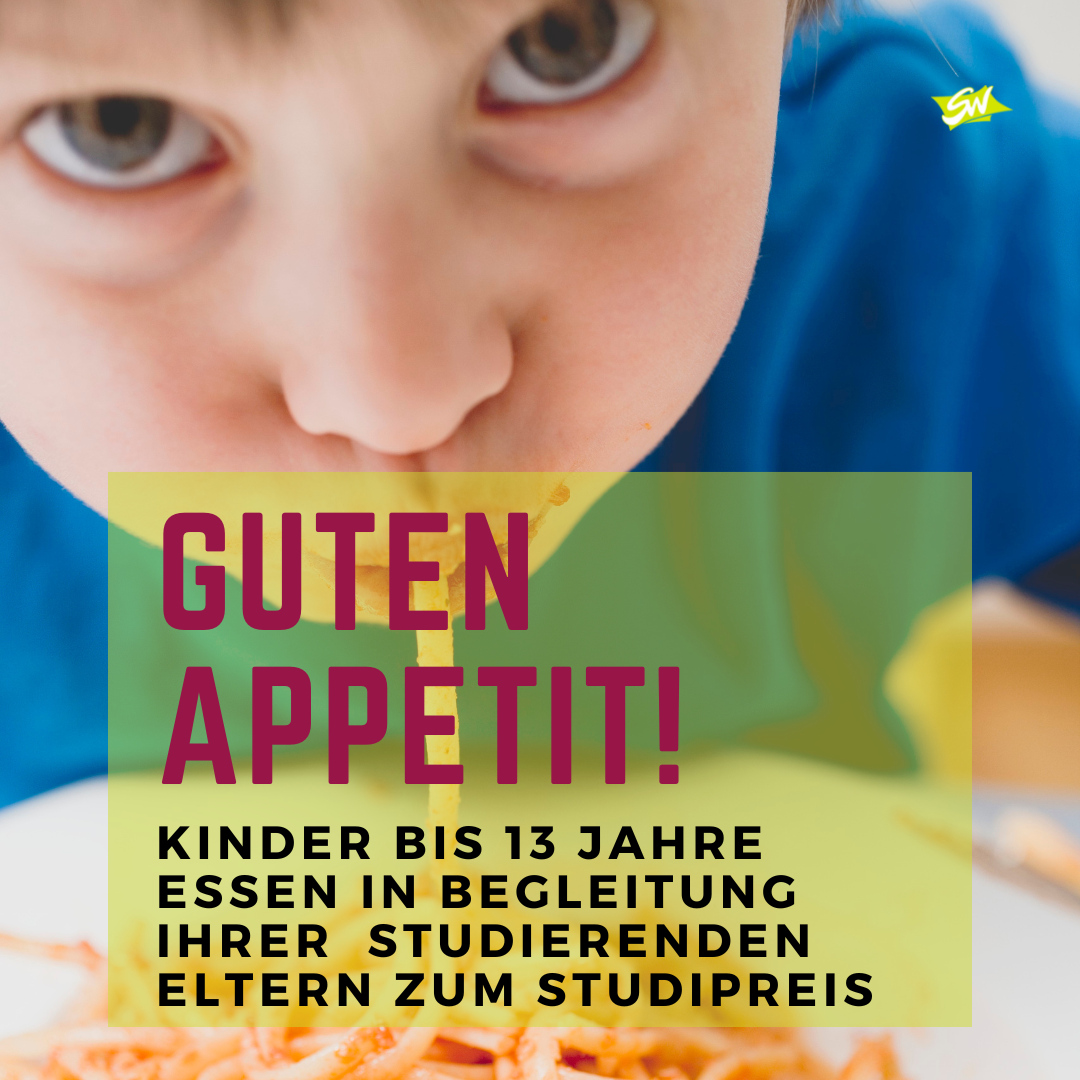 You are studying and have a child that you like to take to the canteen to eat?
From now on, guests under 13 years of age accompanied by their student parents pay the low price for students.
Just like you, your child can choose from the different meals and then gets an adjusted portion. At the cash desk, simply show your student ID and you will only pay the student price for both of you.
The offer also applies to the next generation of university employees and employees of the Studentenwerk Frankfurt (Oder). Again, please present the appropriate identification.
We wish all guests a good appetite!